Forestry marking accessories Designed to facilitate the work of professionals and avoid postures susceptible to cause musculoskeletal disorders, SOPPEC has developed a range of marking accessories for using with all the forestry marking paints in the SOPPEC FOREST range.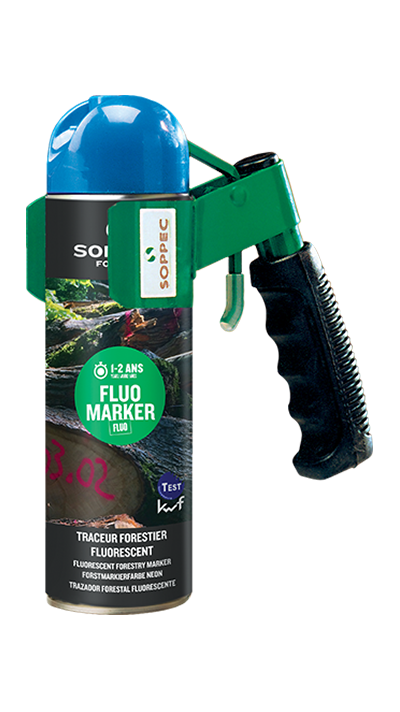 The forester's favourite marking tool
The forestry spray handle is a metal marking accessory that offers an easier aerosol handling for a greater paint application. The handle clips onto the aerosol to make marking work easier. This marking tool can only be used with aerosols fitted with a forestry ...